Black Farmers Settlement Update Coming
Department of Agriculture To Send Out Payment Notices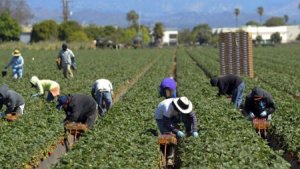 Many of the payments are expected to go to farmers in
Mississippi and Alabama, where more black farmers are concentrated.
More than 40,000 farmers filed claims, including some from Louisiana.
For more information, farmers can call (877) 810-8110.
About 18,000 black farmers, mostly in the South,
are expected to receive notice later this month they will receive payments
as part of a landmark $1.2 billion discrimination settlement
with the Department of Agriculture.
Read the Full Story @ http://www.zydecoonline.com/dev/index.php?name=News&file=article&sid=552